The legal briefs series book two.
A knight in tarnished armor is still a knight.
When you're a defense attorney in Washington, DC, you see firsthand how hard life can be, and that sometimes the only way to survive is to be harder. I, Jake Becker, have a reputation for being cold, callous, and intimidating—and that suits me just fine. In fact, it's necessary when I'm breaking down a witness on the stand.
Complications don't work for me—I'm a "need-to-know" type of man. If you're my client, tell me the basic facts. If you're my date, stick to what will turn you on. I'm not a therapist or Prince Charming—and I don't pretend to be.
Then Chelsea McQuaid and her six orphaned nieces and nephews came along and complicated the ever-loving hell out of my life. Now I'm going to Mommy and Me classes, One Direction concerts, the emergency room, and arguing cases in the principal's office.
Chelsea's too sweet, too innocent, and too gorgeous for her own good. She tries to be tough, but she's not. She needs someone to help her, defend her…and the kids.
And that—that, I know how to do.
Oh boy… I just enjoyed this book as much as I laugh at the characters in it! It's so cute and hilarious… 
Meet Jake Becker, the manwhore who just bammed and goodbye type of guy. He didn't even date the women he takes to bed. Just one night with them and goodbye not seeing you again. That's when he received an unexpected visit from his past hookup who told him that he might be diagnosed with 'STDs' since she caught the disease from her ex.
But he managed to meet Chelsea McQuaid who is looking after her six nephews and nieces since her brother and sister in law died in an accident and leaving their kids to her care. Innocent and attractive, Jake couldn't help himself. 
What's makes this book so funny was that the children in the book are so adorable and yet they didn't steal the limelight from the main characters. Instead, they just added the extra 'spice' to the whole story. 
Definitely a hit for me… 
There are some ups and downs in the story of cos but that makes the whole package a must read. And we get to know about Sophia and Stanton's life since they gotten together.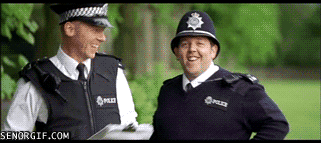 "I feel a ridiculous amount of pride when Ronan lets out a deep, rumbling belch that any grown man would be impressed to produce. I'm not going to tell the others, but I think he's my favorite." – Jake Becker when he's burping the little guy, Ronan.