Yo peeps! I'm back with another Harlequin romance story. The story normally are unbelievable but it's quite addicting if you pick the right book. Cos normally they have lots of doormats heroines. But in this book, Elisa is not a doormat but someone who overcome difficulties on her own thinking that no one wants her. 
It was a year since their tempestuous affair had ended. So why was he back? Elisa trusted Salvatore di Vitale as far as she could throw him. And, as the wealthy Sicilian was over six feet tall, that wasn't very far.
Salvatore told Elisa he had come to protect her. And if their close proximity led to passion…and if passion should lead to pregnancy…all the better! Because then Elisa would have to marry him, which was Salvatore's plan all along.
"Please, Salvatore. Don't let me lose my baby. I promise I'll never tell anyone who the father is. I'll move back to America. I won't bother you anymore. Just don't let me lose my baby."
Elisa's is born from an affair between her Sicilian father and her actress mother. But her mother doesn't want any marriage with her father and she kept Elisa with her even though she doesn't have any maternal instinct inside her body and she doesn't allow Elise called her mother. She has to call her Shawna.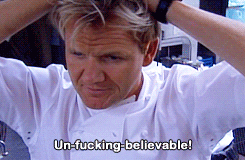 But Elisa still visits her father back in Sicily and she met Salvatore there when he's back to visit his father. Ironically, his father and Elisa's father are best friends so their family is kind of close. Salvatore flirt with Elisa like any Sicilian men and she thought of nothing even though she has a crush on him since he's so good looking as always in the book. Then he invited her for dinner when Elisa is in Milan. Then one thing led to another and they had sex. Thus started their brief affair when Elisa announced that she's pregnant with Salvatore's baby. Being a prick, he refused to acknowledge the baby is his and he's furious that Elisa is trying to push the baby's father role to him. He left her and refused to listen to her explanations. 
One year later, he's back and he's ready to marry Elisa cos of his guilty conscious.  He felt responsible for everything but he knows that he doesn't love Elisa. Or did he?
I have to admit that my heart kept breaking when I'm reading this book. 
I've read the graphic version but I like the original story better.