All right, this is book 3 of (A Rick Bentz/ Reuben Montoya Novel). Book 2 is where Detective Rick Bentz found his second love. And now it's his partner, Reuben Montoya's turn. 
The Crimes Are Unthinkable
A serial killer is turning the Big Easy into his personal playground. The victims are killed in pairs–no connection, no apparent motive, no real clues. It's a very sick game, and it's only just begun.
The Fear Is Real
Abby Chastain left New Orleans long ago and for good reason. Now she's back where she feels watched, as if the devil himself is scraping a fingernail along her spine. It doesn't help that Detective Reuben Montoya is convinced she's somehow the key to unlocking these horrible crimes–a mystery that has something to do with Our Lady of Virtues Mental Hospital, a decaying old asylum where unspeakable crimes were once committed, and a human predator may still wait.
The Truth Is Deadly
As more bodies are found in gruesome, staged scenarios, Montoya and Abby are in a desperate race to stop a killer whose terrifying crimes are bringing them ever nearer to a shocking revelation. For the past is never completely gone. Its sins must be avenged. And a twisted psychopath is getting close enough to make them. . .
Shiver
Everything started at "Our Lady of Virtues Sanitarium".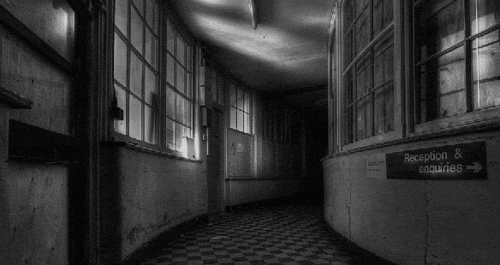 It seems that the Doctors there did more than just treating their patients. Everything started with Faith Chastain. The beautiful Faith Chastain who is being treated at this sanitarium. But something more sinister is going on in this sanitarium. And then Faith 'fell' and die when her family came to visit her on her birthday.
Everything started again even though twenty years had passed. "Our Lady of Virtues Sanitarium" had been closed down for years but everything seems to point back to that place. 
This book is addicting, intriguing yet annoying 
at the same time. Some part in the book is too lengthy. Although sad to say the book actually can end way sooner but there're some additional scenes added into it which I don't really think it's relevant. 
From where I see, this is not the end of "Our Lady of Virtues Sanitarium". It only just begun.